Delivering the evocative pleasures of Fragrances and Beauty products to each and every persons life.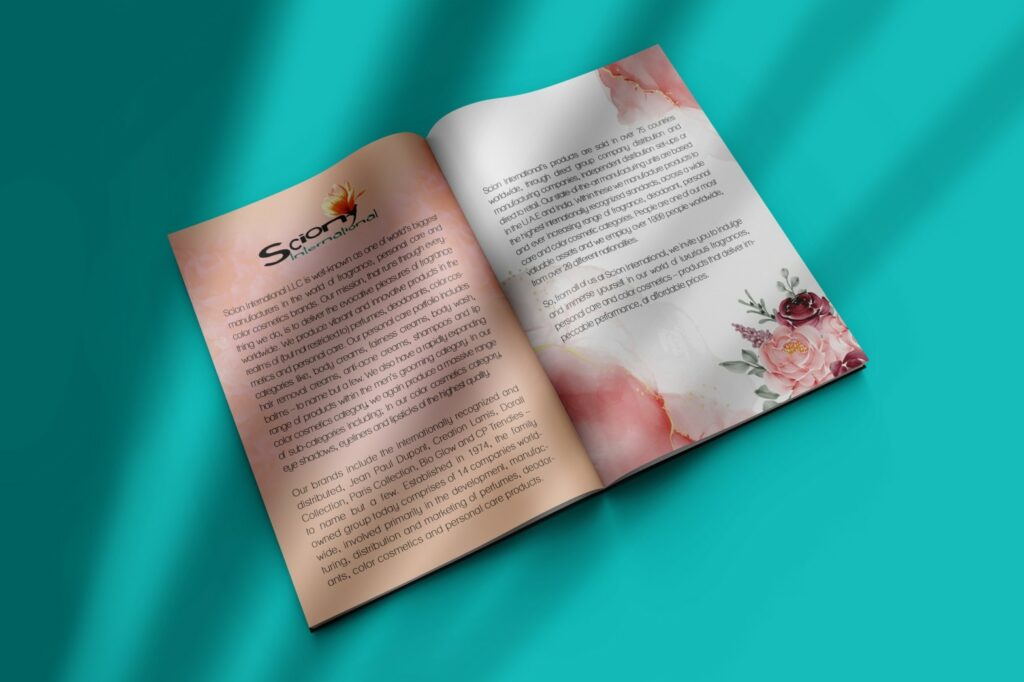 Our Story
Scion International LLC is well-known as one of world's biggest manufacturers in the world of Fragrance, Personal Care and Color Cosmetics brands. We are a third-generation family business, that has been in the business since 1974. Our products are present in over 70 countries in some of the biggest retailers in the world, including Wal Mart, Tesco, Asda, Lulu, Carrefour, Sainsbury's, Walgreens, Target, Dollar General, Family Dollar, Auchan, Franprix, Monoprix and CVS Pharmacy - to name a few. We have 2 fully owned manufacturing facilities, that have a wide range of international factory certifications such as ISO, GMP and PETA Animal Cruelty Free & Vegan. We do all our R&D in house via 2 highly developed R&D and Innovation centers and a large team of expert formulators. We have developed a deep level of vertical integration, via in-house Injection Moulding, Metallizing, Printing & Decoration units. This allows us to keep firmly on top of quality from end to end of the supply chain
Our Brands
We have a wide range of brands across the Fragrance, Deodorants, Colour Cosmetics, Personal Care & Beauty sectors. Some of our internationally established brands include, Jean Paul Dupont, Creation Lamis, Paris Collection, Bio Glow, EAD, Dorall Collection and CP Trendies. Our brands are sold in over 70 countries across the world, either through wholly-owned group company distribution and manufacturing companies, independent sales and distribution set-ups, sales offices, or direct to retail sales teams.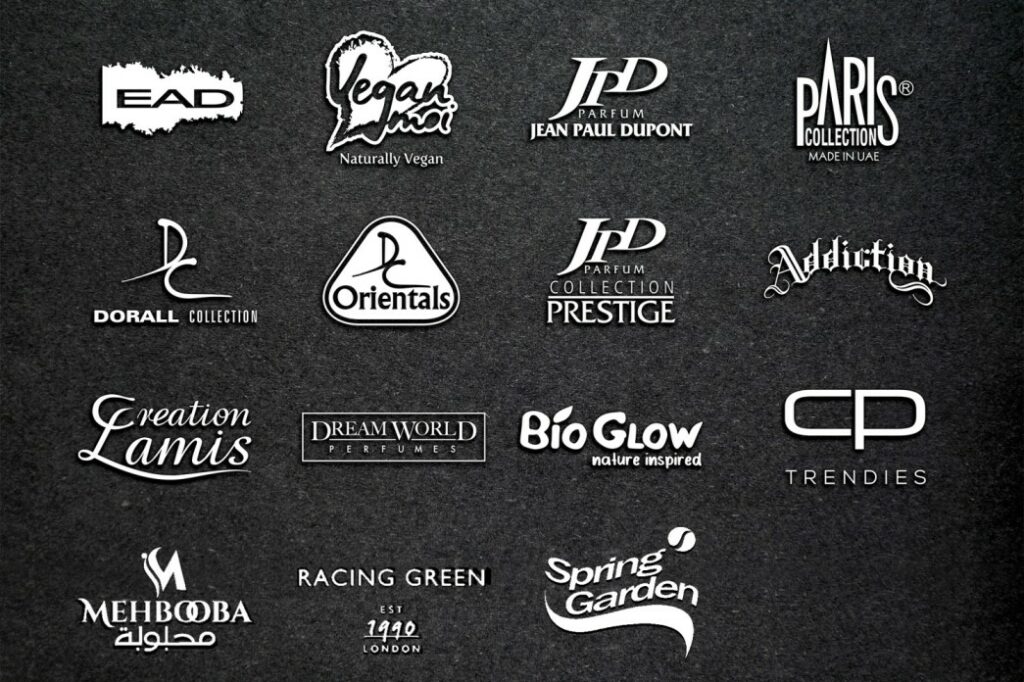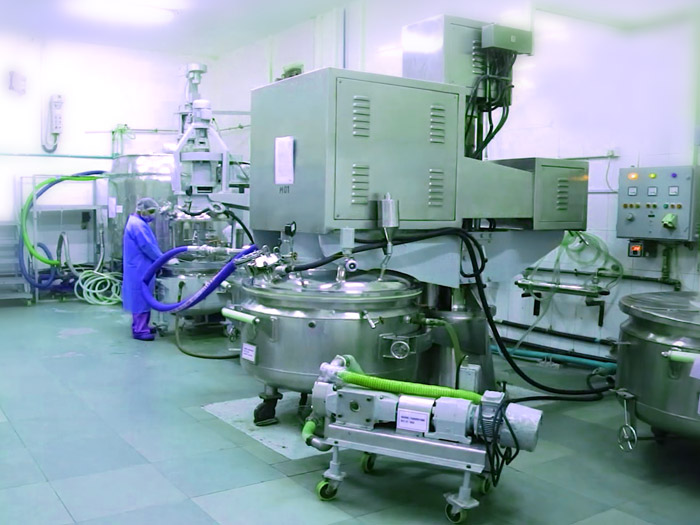 State of the Art Manufacturing
The group's state-of-the-art manufacturing units are located in the U.A.E & India. We have just set-up a brand new, fully customized manufacturing plant in India with an incredibly high level of vertical integration. Our first factory was set up in the UK, where our team has developed a finely tuned level of Western manufacturing excellence. Our facilities have a high level of internationally approved factory certifications including GMP, ISO and PETA Animal Cruelty Free & Vegan certifications. In these we manufacture products to the highest internationally recognized standards, across a huge range of different categories.
Our People
People are one of our most valuable assets. We employ over 1000 people worldwide, from more than 20 different nationalities. We believe in equality and inclusiveness and have built this ethos into our recruitment and people strategy from the source. Our teams are spread across 7 different global locations. We have never and never will discriminate on the basis of gender, religion or nationality. This is reflected in the fact that we have such a diverse workforce across such a wide number of different nationalities.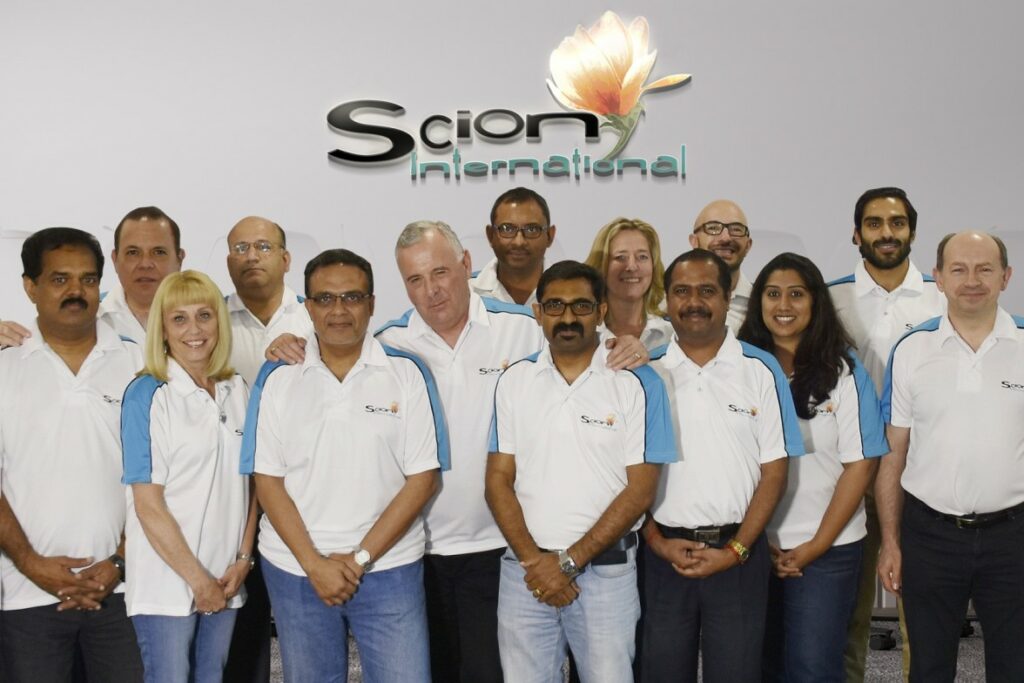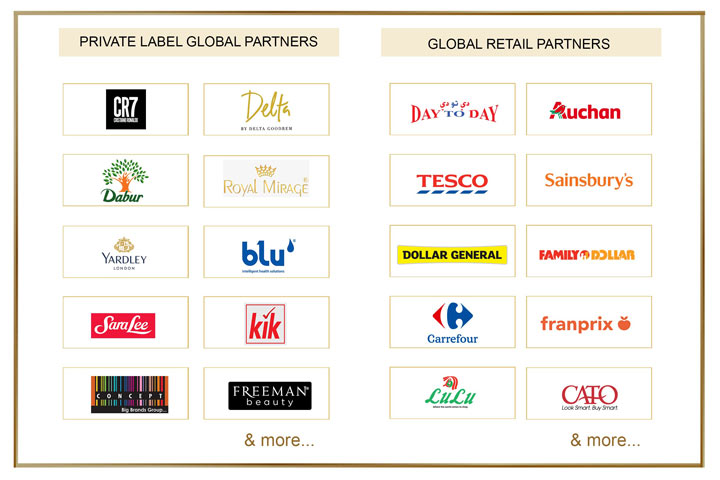 Global Partners
Partners in progress, we work as one, with an enduring commitment to deliver competitive advantages to our clients and superior value to our customers. We partner with some of the biggest retailers globally including Walmart, Tesco, Dollar General, Carrefour, Lulu, Auchan, Sainsburys, Family Dollar and Franprix. With our Private Label division, we take on a selected number of turnkey partners, who we do end to end work for, right from Design and Development, through to Sourcing, Manufacturing and Distribution. Some of the brands we have done this include Cristiano Ronaldo (CR7), Freeman Beauty, Body Fantasies, Cantu, Yardley, Fogg and Elizabeth Arden.